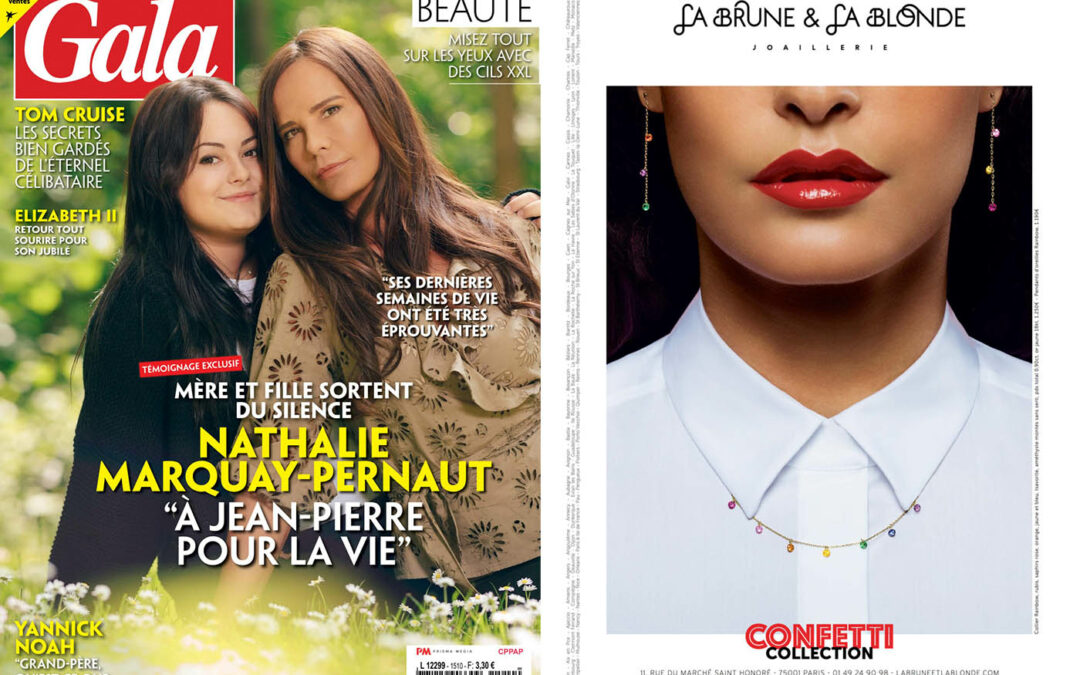 In this May issue, Gala magazine lets you discover our CONFETTI collection, the summer is about to be colourful!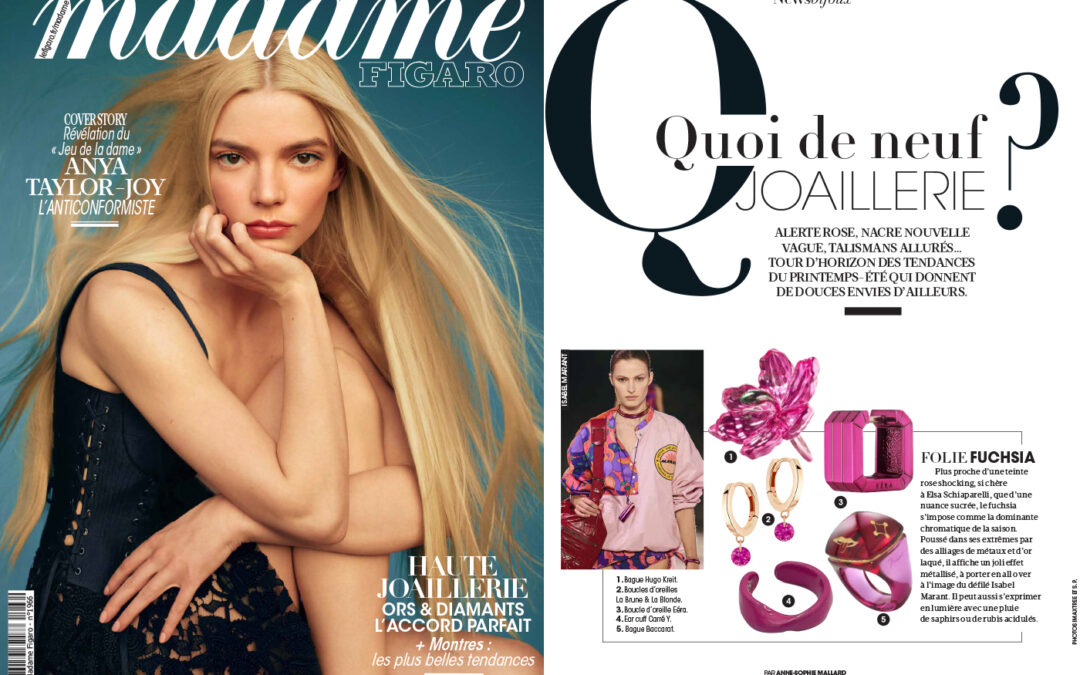 In an article dedicated to jewellery in Madame Figaro, our ruby CONFETTI hoops are featured in a highly colourful selection!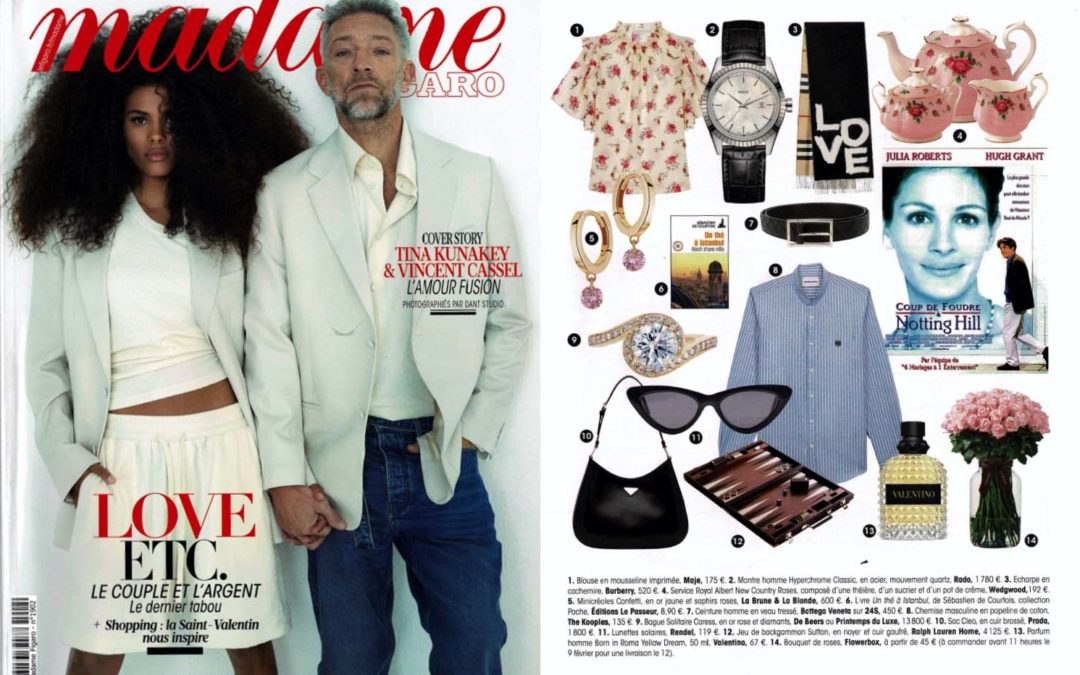 For Valentine's Day, our CONFETTI Hoops in pink gold and pink sapphires are part of Madame Figaro's "sentimental list" … Whether you are without Valentine or Valentine, be the queen of love with our Hoops !