11, rue du Marché Saint-Honoré, Paris 1er
Located near the world-famous Place Vendôme at 11, rue du Marché Saint Honoré, our offices embody our brand: luminous, luxurious and full of energy.
The pink neon logo that welcomes you in the entrance hall, the hula hoops – symbols of our HULA HOOP collection, the pink armchair with its multicolored buttons – reminder of our latest collection CONFETTI, the posters of our ad campaigns – spells it all.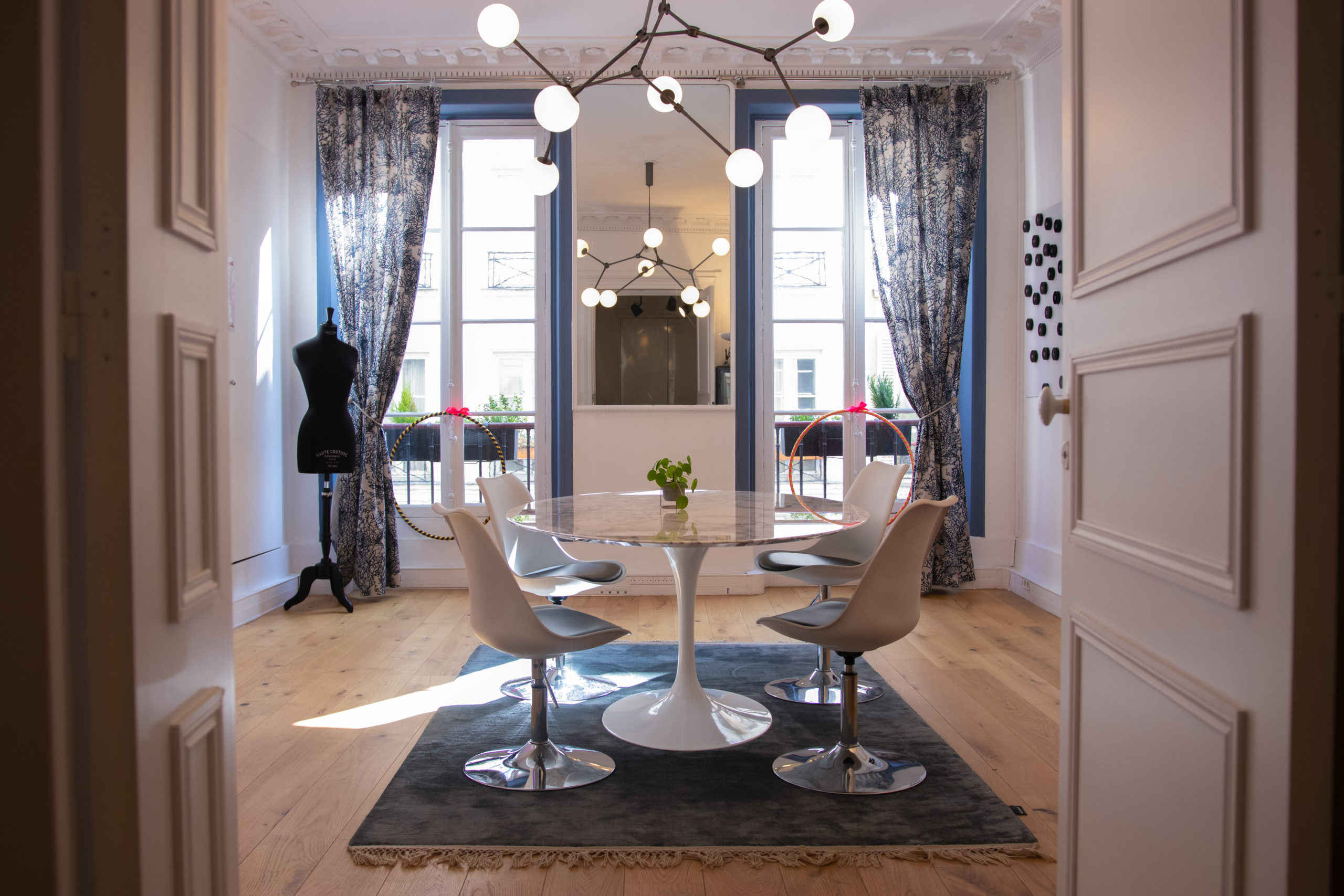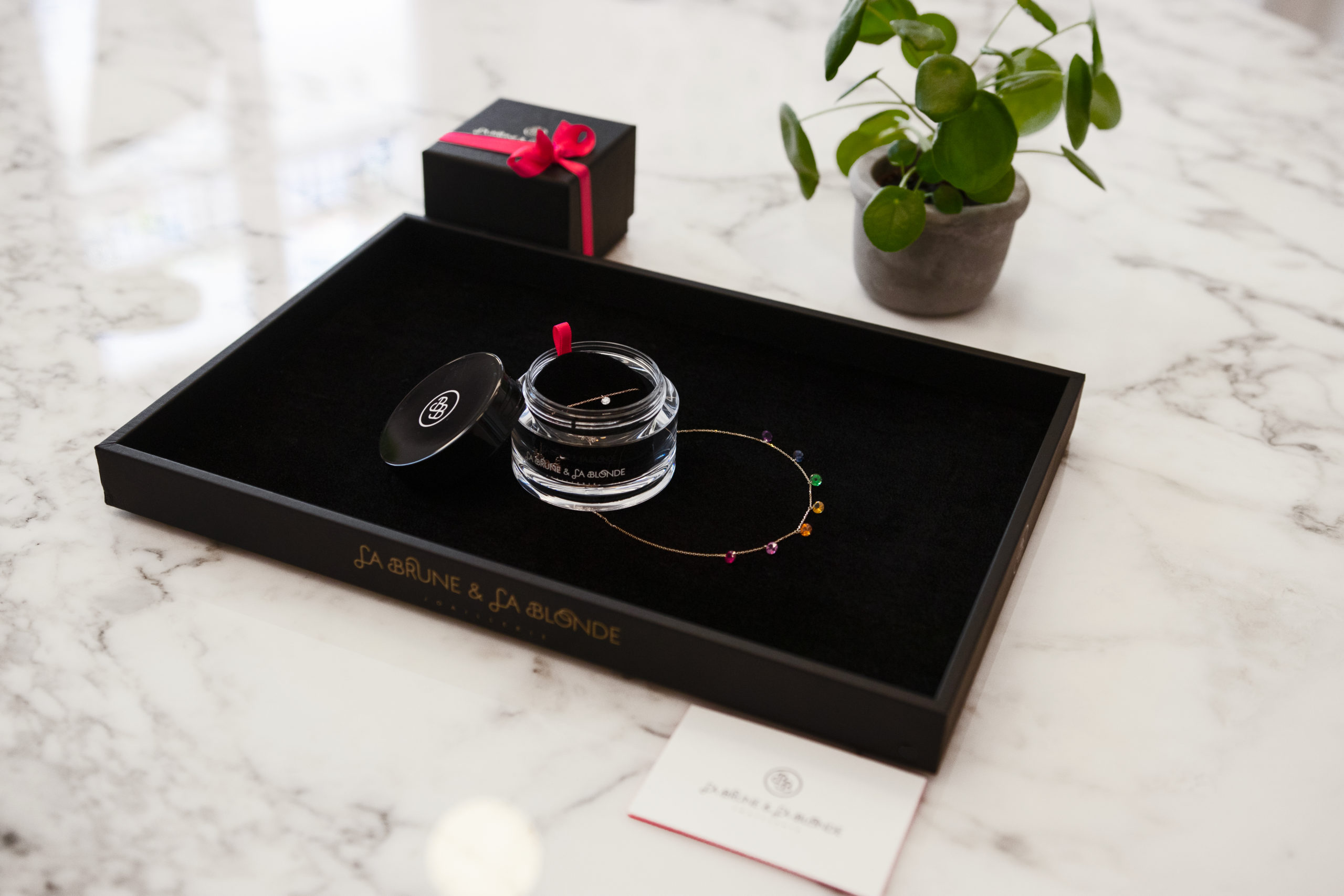 Welcome to LA BRUNE & LA BLONDE!
You will always be welcomed with attention and professionalism.
We have designed this space in line with the brand's image and giftboxes: feminine, elegant, cheerful … and above all to make you feel at home.