"Because it all started with a diamond …"
Since its creation in 2011, our LA BRUNE & LA BLONDE signature has been the nude diamond with no setting. Thanks to the exclusive process which reveals the diamond brilliance from every angle at 360°, LA BRUNE & LA BLONDE reinvented the solitaire, this timeless jewel to be worn against the skin.
From the very start, the best jewelry stores, but also department stores and trendiest concept stores alike have trusted LA BRUNE & LA BLONDE.
To the buyers' delight, we have rewritten the jewelry's codes with our jewels. We are present in 130 stores, from Paris to New York, Tokyo and Beyrouth.
The media regularly talks about our brand, calling our concept unique.
In echo to this skin jewelry concept, our packaging is inspired from luxury cosmetic jars.
If you don't know us yet, go to one of 130 retailers or better yet pay us a visit.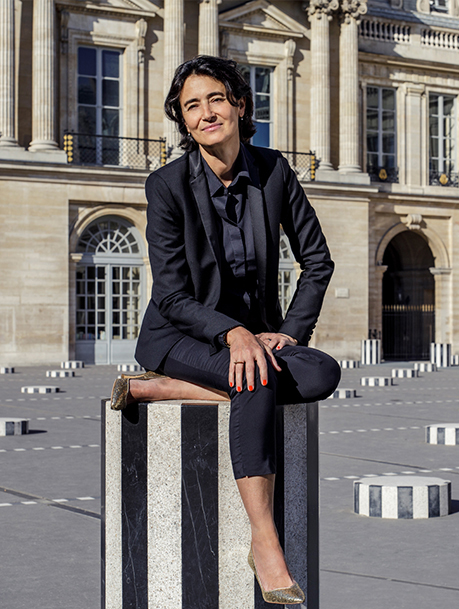 Véronique Tournet, "la Brune", an iconoclast with class.
Born in Brive la Gaillarde in Corrèze, Véronique graduated from SKEMA Business School (formerly CERAM) in the city of Nice.
Once she got her degree, she went to the US to work for luxury brands before returning to Paris. There, she joined the Pilot Pen group, in charge of developing the sublime Japanese lacquered NAMIKI fountain pens.
The six years she spent working for this brand developed her taste for elegant and refined simplicity and the quest for perfection.
Which quest naturally lead her to get a Master Degree in Luxury and work for two of the blue chip Place Vendome Jewelers, namely Mauboussin and Boucheron.
In 2011 she, "la Brune" created her own brand "LA BRUNE & BLONDE" together with her associate of the times, "la Blonde".
They boldly decided to free diamonds from any kind of setting and created the pierced diamond. And thus, the NUDE DIAMOND concept.
It has been an awesome ten years of success, creativity, passion, adventure. And you haven't seen nothing yet. Indeed, the best is yet to come. Stay tuned!