You have a crush on one of our rings but you do not know which finger size to choose? You are at the right place, follow the guide!
At LA BRUNE & LA BLONDE, rings are available in sizes 48, 50, 52, 54 and 56. Other sizes can be made on request, so do not hesitate to contact us!
Here is our precious advice to find YOUR perfect size.
Get your printer and print the ringer below at full size (100% scale) by clicking here. For the proportions to be well preserved, the black line must measure 10 centimeters.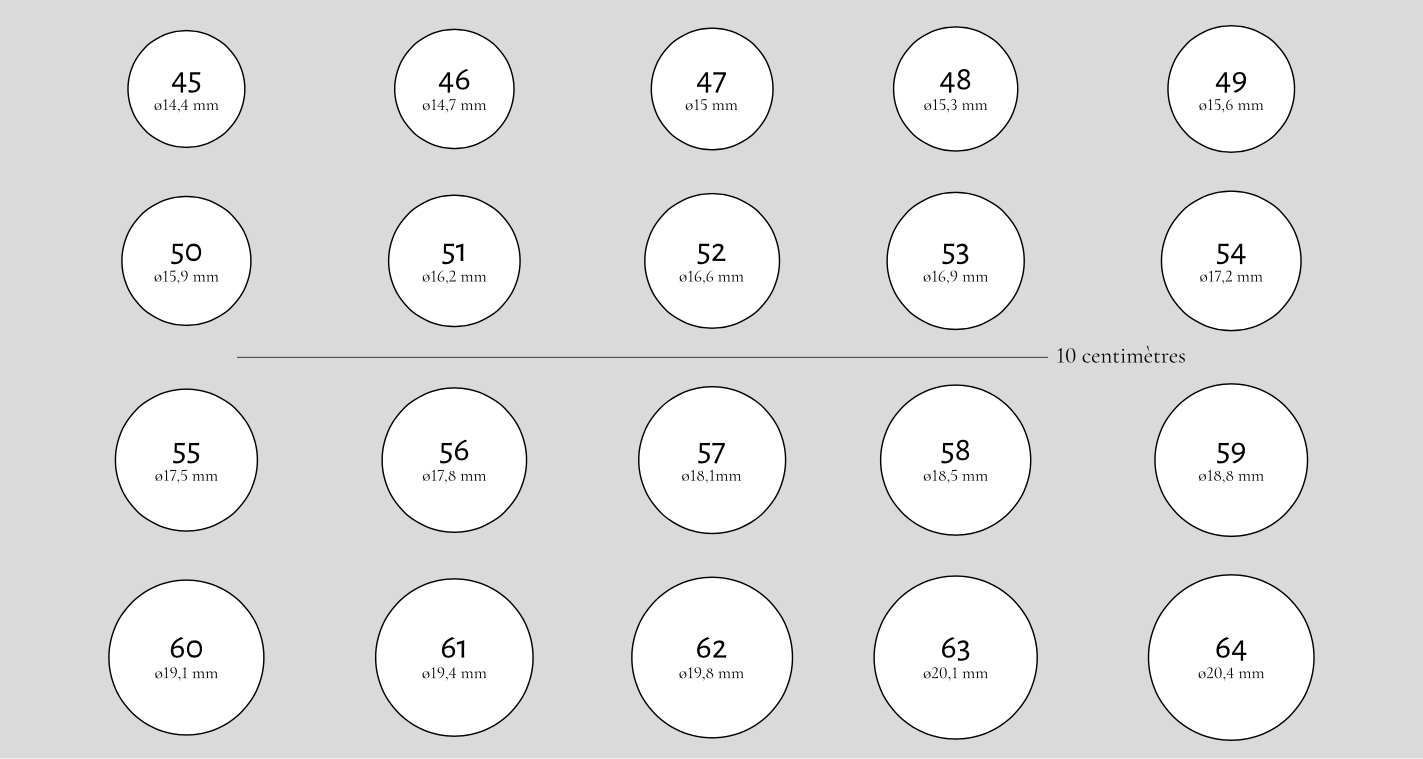 YOU ARE ON THE RIGHT TRACK
Take one of your rings (ideally a fairly thin ring such as a wedding band) and place it on the circles until you find the one that best fits your size. The white background should appear entirely inside your ring, without any apparent grey background.
If two sizes seem to fit you, take the larger one. Since fingers tend to swell, you will always be more comfortable in the large size.